Prefab Garage vs. Stick Built Garage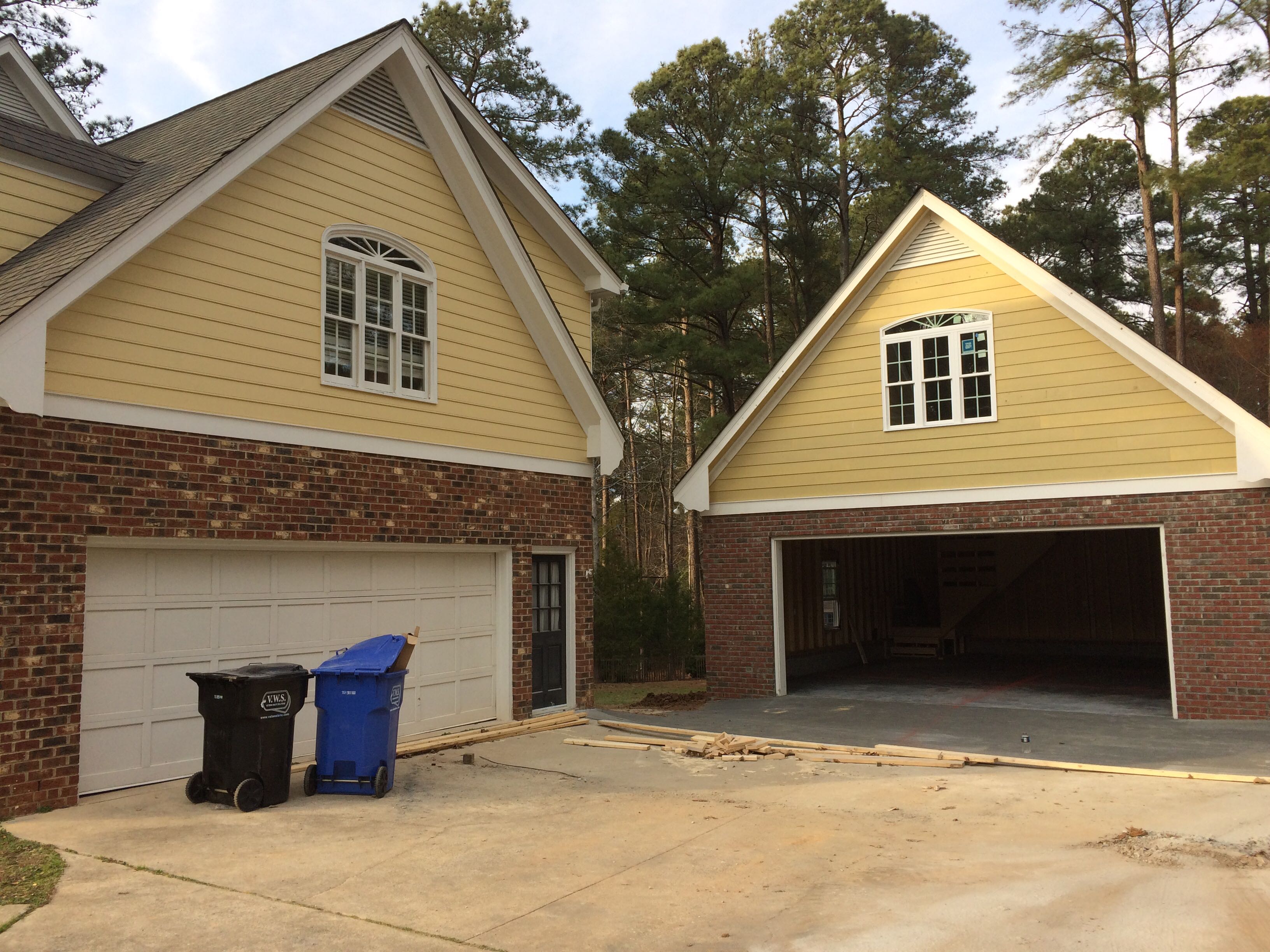 When it comes to deciding between a classic, wood garage that is traditionally "stick built" and a prefabricated metal garage, there are several things you should consider before making your choice.
PREFAB GARAGES
Prefab garages are called such because they come prefabricated, which means the critical parts of the garage are made in a factory. When people purchase modular garages like these, the parts are delivered directly to the customer, and the garage is assembled onsite using highly specialized equipment. Because such highly specialized tools and expertise are necessary, metal garages are generally more challenging to build than their wooden counterparts. While prefab metal garages usually take less time to build, some areas do have restrictions in their local building code laws which prohibit the construction of steel buildings. Condensation also likes to gather in steel buildings which can sometimes cause any tools or other metal items that are stored within to rust.
PREFAB GARAGE PROS
Takes less time to build
PREFAB GARAGE CONS
Rust/moisture problems
Difficult to construct
Local zoning/building restrictions
STICK BUILT GARAGES
Stick built wooden garages are made in the traditional method utilizing a foundation and wood frame. They are generally considered more aesthetically pleasing than metal garages and are more energy efficient in the sense that they are much easier to heat and cool, saving you money over time. The only downside is that wooden garages will need a new coat of paint every few years and sporadic visual inspections for insects who like to make their homes in wood.
STICK BUILT GARAGE PROS
Generally considered more attractive
More energy efficiency (cheaper and easier to cool/heat)
Easy to construct
STICK BUILT GARAGE CONS
Slight Maintenance Necessary
HWS GARAGES
If you're looking for more information on custom stick built garages, please get in touch with us by calling [phone] or visiting our Garage Construction Services Page.